Since 1945, Walter L. Phillips, Inc. has been providing land development engineering services throughout the Washington D.C. metropolitan area. Our staff of highly-qualified engineers, planners, land surveyors, landscape architects and support personnel is dedicated to helping transform our clients goals into economically-sound and visually-creative projects.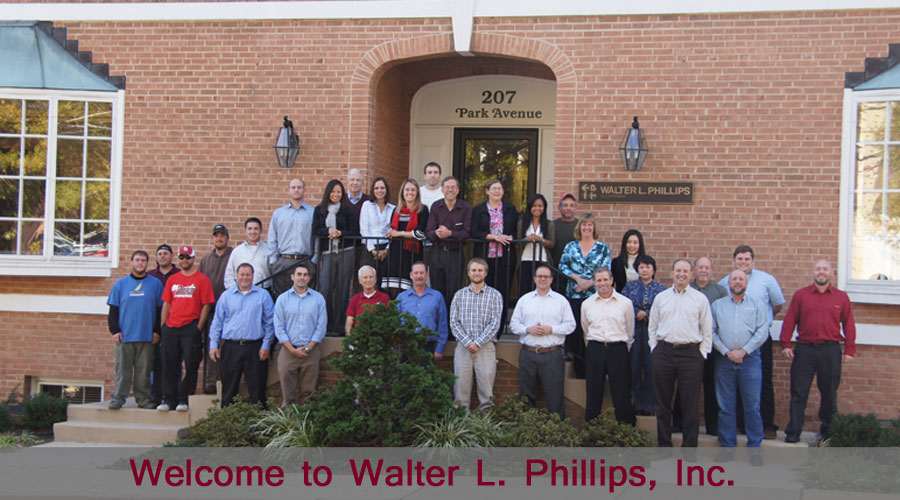 We pride ourselves on bringing outstanding results to everything we do. We work diligently to recognize key aspects of our clients needs and provide clear alternatives in a responsive manner. We work to anticipate changes before they happen, and help clients and employees adapt to those changes.
Walter L. Phillips is many things. We are a collection of professionals with a cumulative experience level that is difficult to match. We are a consulting firm that has been at the top of our industry since 1945. We are a corporation that believes in giving back through community involvement, charitable contributions, and pro-bono services. We are a company that encourages professional development and participation in industry organizations. Most importantly, we are a tight-knit group who work well together and strive to achieve success for our clients and each other.
We encourage you to get to know us by contacting us to discuss your next project or to explore our career opportunities.